If you like Caesar salad then you should make this Kale Caesar Salad that's topped with juicy sliced chicken breast and parmesan cheese. Easy to make and perfect for lunch or light dinner option.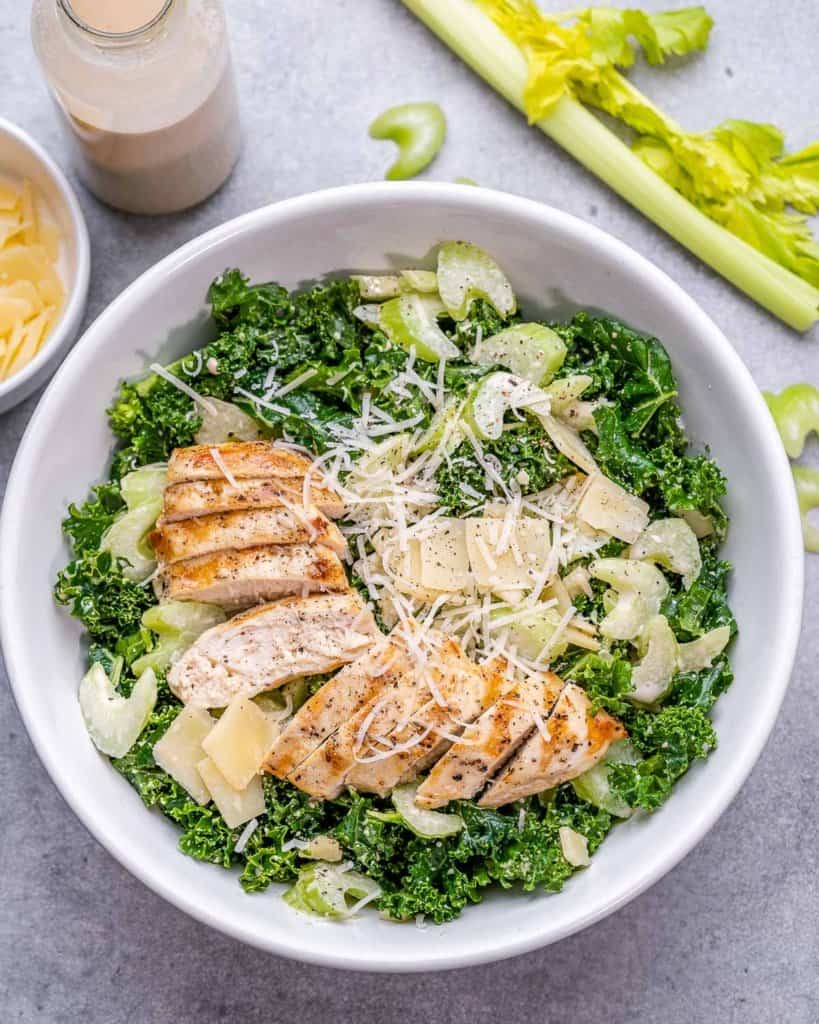 Having a chicken kale salad is the perfect way to enjoy a nutrient-packed meal without any guilt. Made with good-for-you ingredients like kale, which is loaded with fiber, antioxidants, calcium, vitamins C and K, and iron. Lean grilled chicken breast added over this kale salad makes it a perfect meal to enjoy if you are looking to eat healthier and cut down on the carbs. Kale adds so much texture to your salad and overall a great choice of greens to use whether you are making a salad or not. With no croutons added, this Kale Caesar salad is a keto-friendly recipe and will be your go-to salad recipe. Kale greens do not wilt easily compared to other greens so this chicken kale salad will be a good option to pack for on-the-go lunch.
Why you will love this homemade kale caeser salad
Easy to make: Making salad hasnt been easier, with the simple ingredients used to make this kale salad, it will be ready in just 20 minutes.
Healthy: This kale salad is truly a perfectly healthy lunch or dinner option. Loaded with lean protein and packed with fiber and nutrients.
Perfect for on the go: Make this kale salad to take with you to work. The kale holds its on and you can enjoy a not so wilted chicken salad.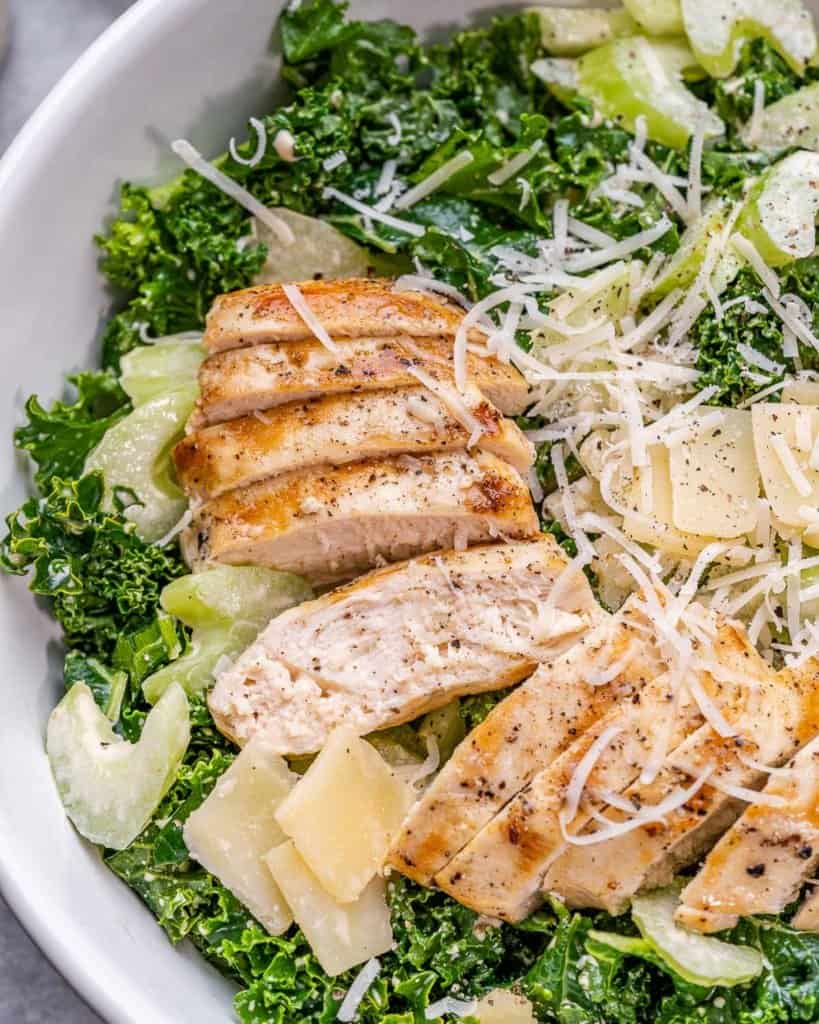 Ingredients you will need to make this kale salad recipe
Chicken breasts: use boneless and skinless chicken breast.
Salt and pepper to taste
Olive oil: you may use avocado or grapeseed oil
Kale: remove the kale leaved from the stems.
Celery sticks
Parmesan cheese: shave or shred your own parmesan cheese or you may use storebought.
Mayonnaise: we used light mayo. You may use plain or Greek yogurt
Garlic: use fresh garlic cloves. Don't swap ot with garlic powder
Lemon juice: best to use fresh lemon juice as opposed to the bottled kind.
Coconut amino: or use low salt soy sauce
Anchovy paste: you may skip this ingredient but it is recommended.
Dijon mustard.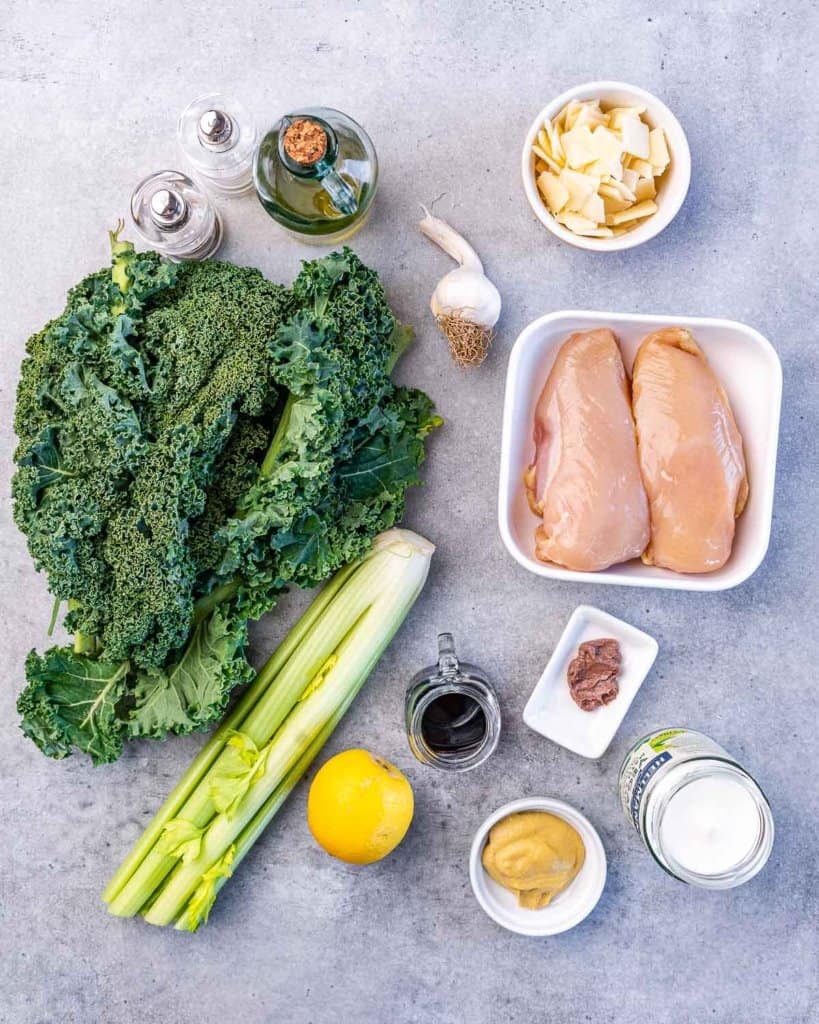 How to make this kale Caesar Salad
Allow the chicken to sit on the counter for 15 minutes.
Meanwhile, in a small bowl, whisk well all the dressing ingredients. Season the chicken with just a pinch of salt and pepper (remember, the dressing is salty too, so don't overseason it!).
Lightly grease the grill with a bit of olive oil and preheat over medium-high heat.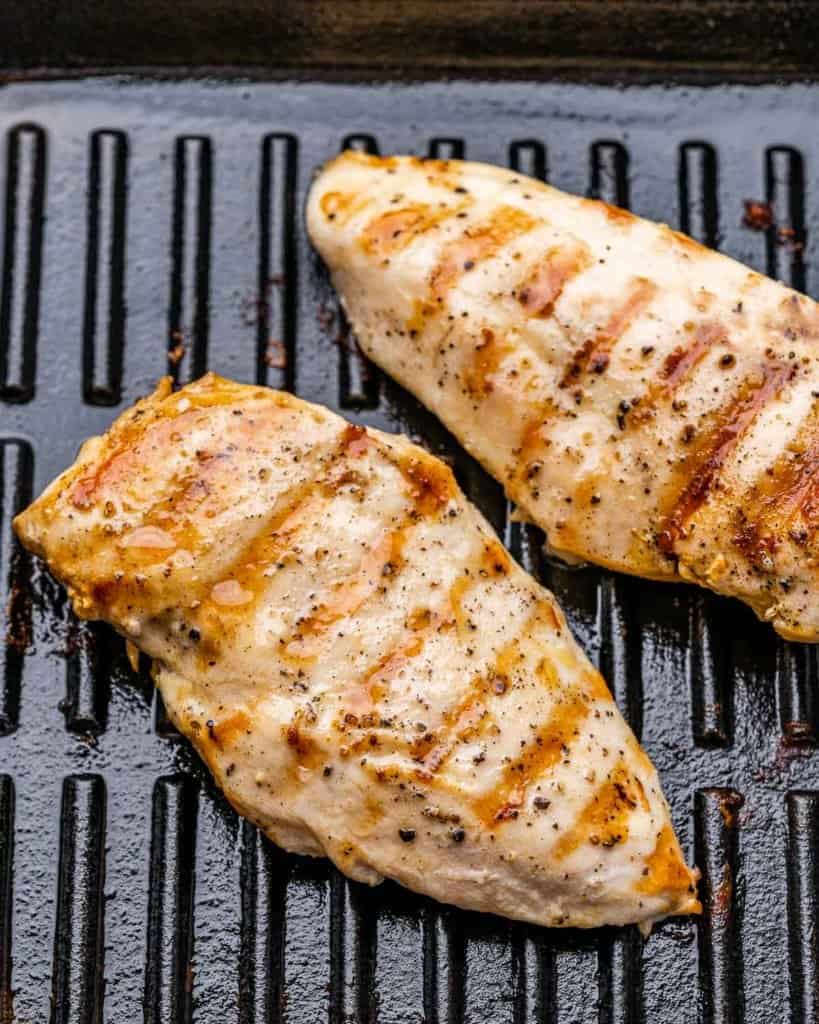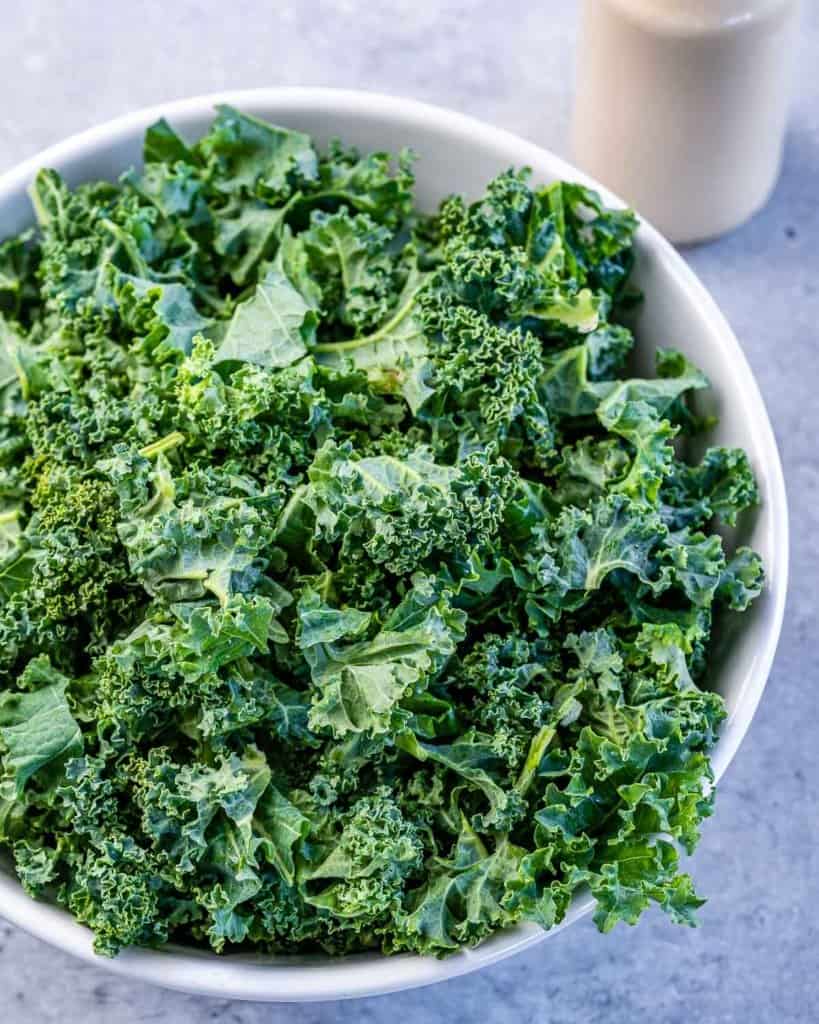 Grill the chicken breast until charred and no longer pink on the inside. Allow it to sit on a chopping board for 5 minutes, then slice it.
Meanwhile, in a large salad bowl, add the kale and 1/2 of the dressing. Massage the kale for a couple of minutes to tenderize the leaves.
Top with grilled chicken, crunchy celery, shaved parmesan, and the remaining dressing. Toss and serve.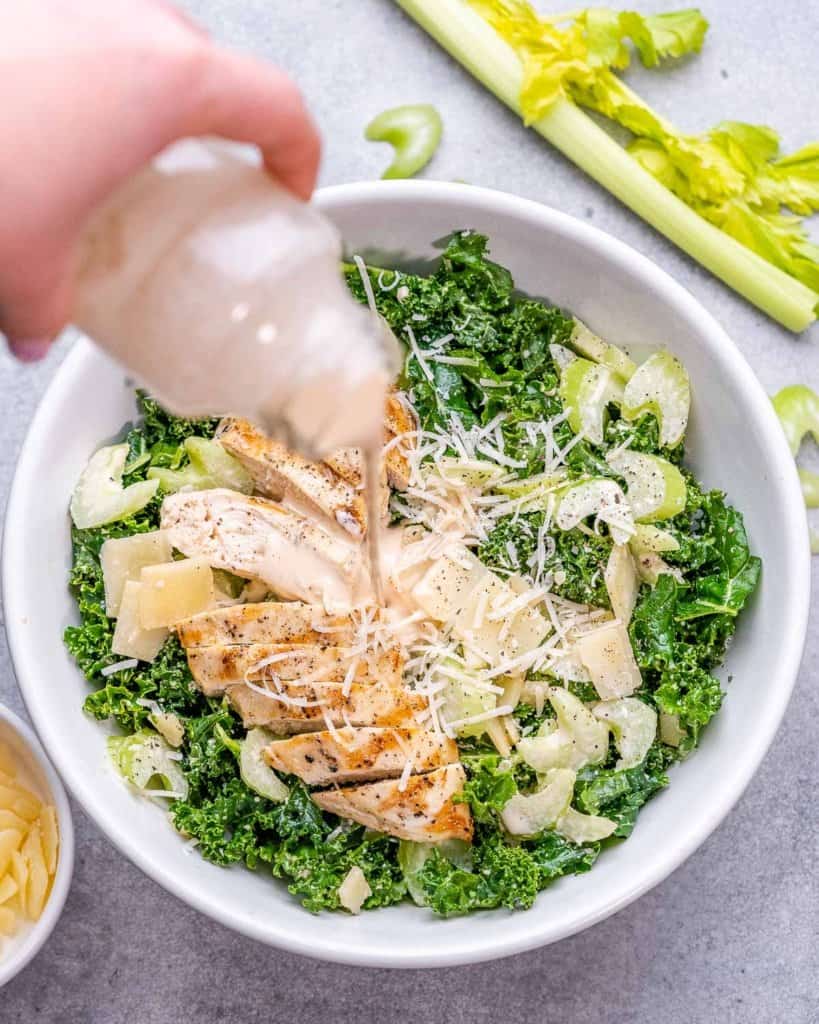 Recipe notes and tips
Chicken: if using smaller-sized chicken breasts, then use 4 for 4 servings. If the chicken breast is large, slice them thinner in half to get 2 pieces from each breast.
Use Light mayo or any plain yogurt. Greek works too
Kale: be sure to remove the kale leaves from the stem. Do massage the kale with half of the dressing as instructed.
If you don't like kale, you may use any of your favorite greens 
Anchovies: if you aren't too fond of anchovies, you can skip them.
Swap the chicken with shrimp or any of your favorite proteins.
You may use avocado oil in place of olive oil.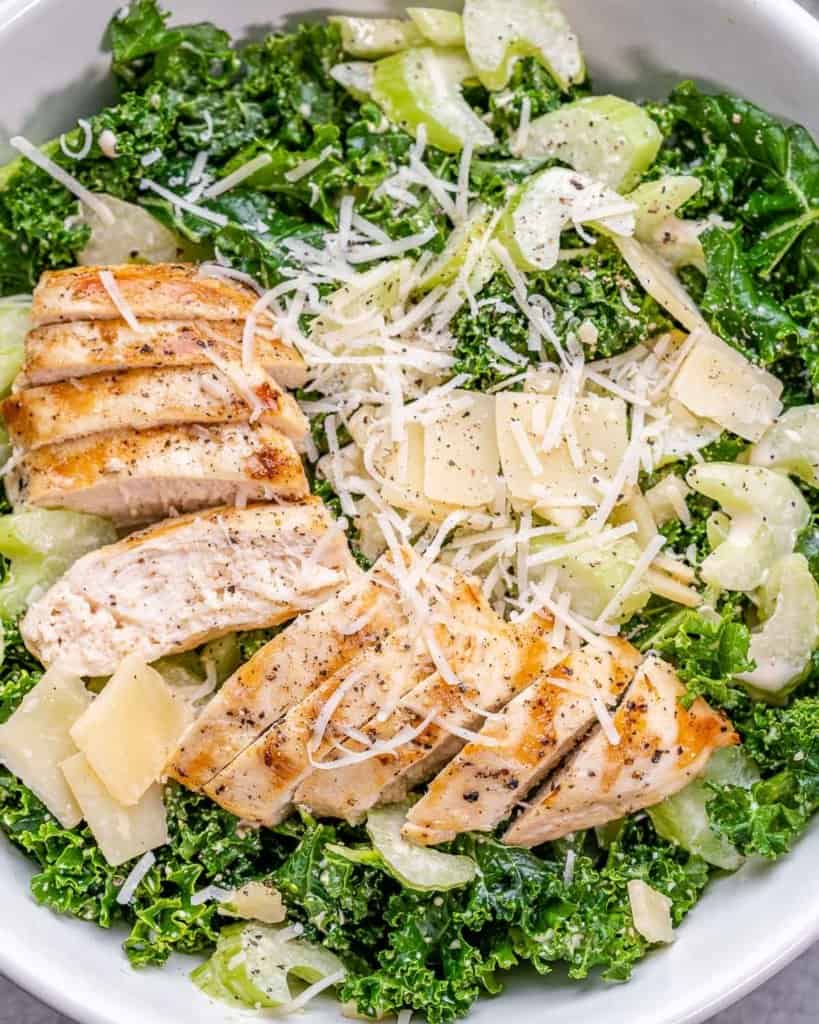 Frequently asked questions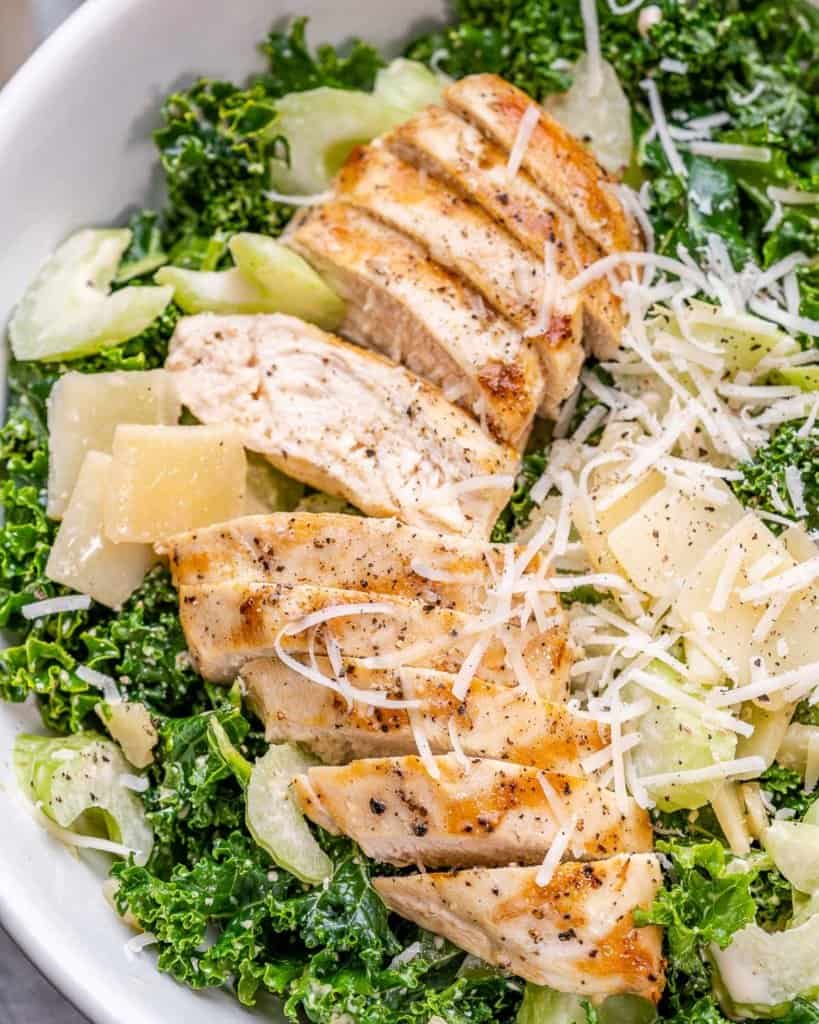 More salad recipes you will love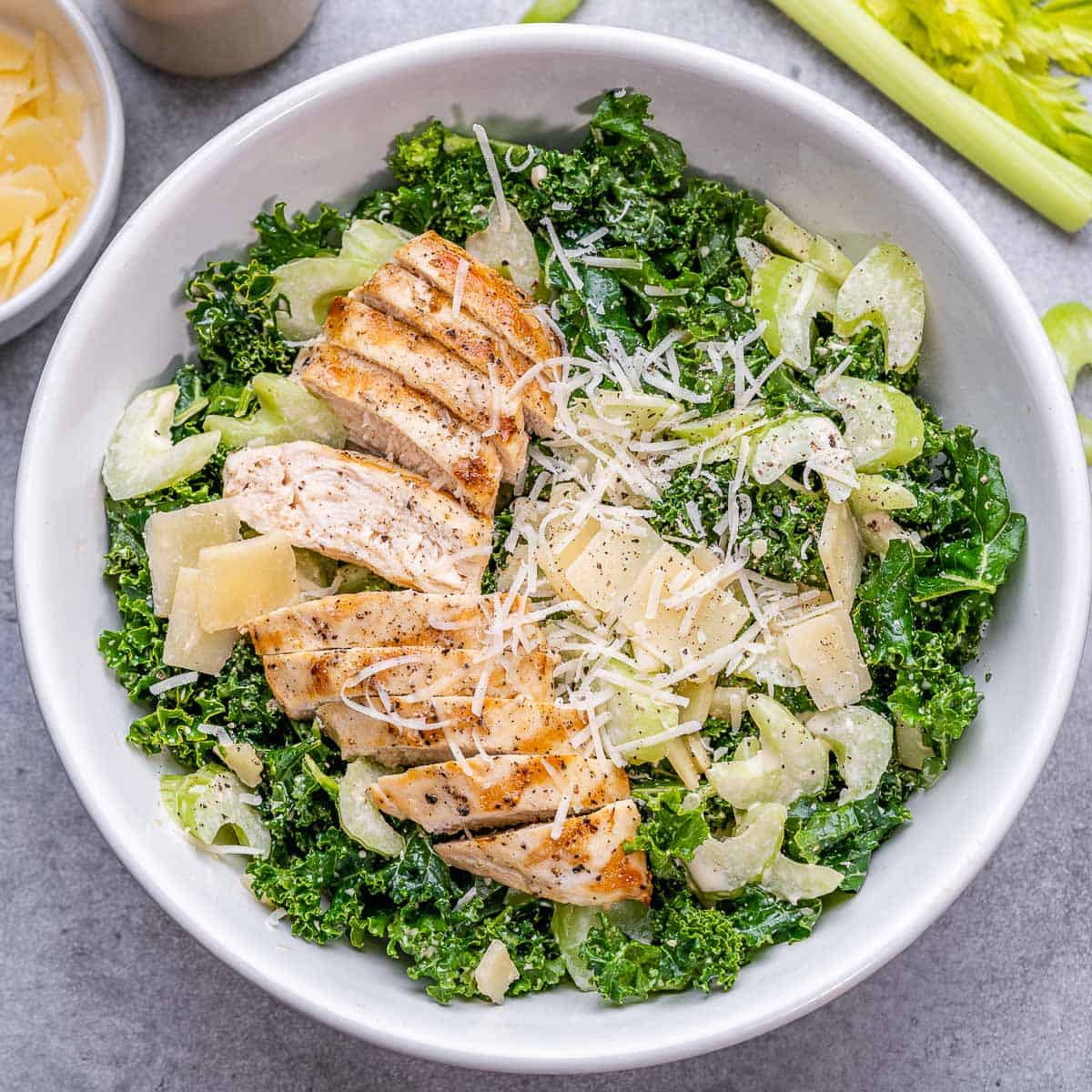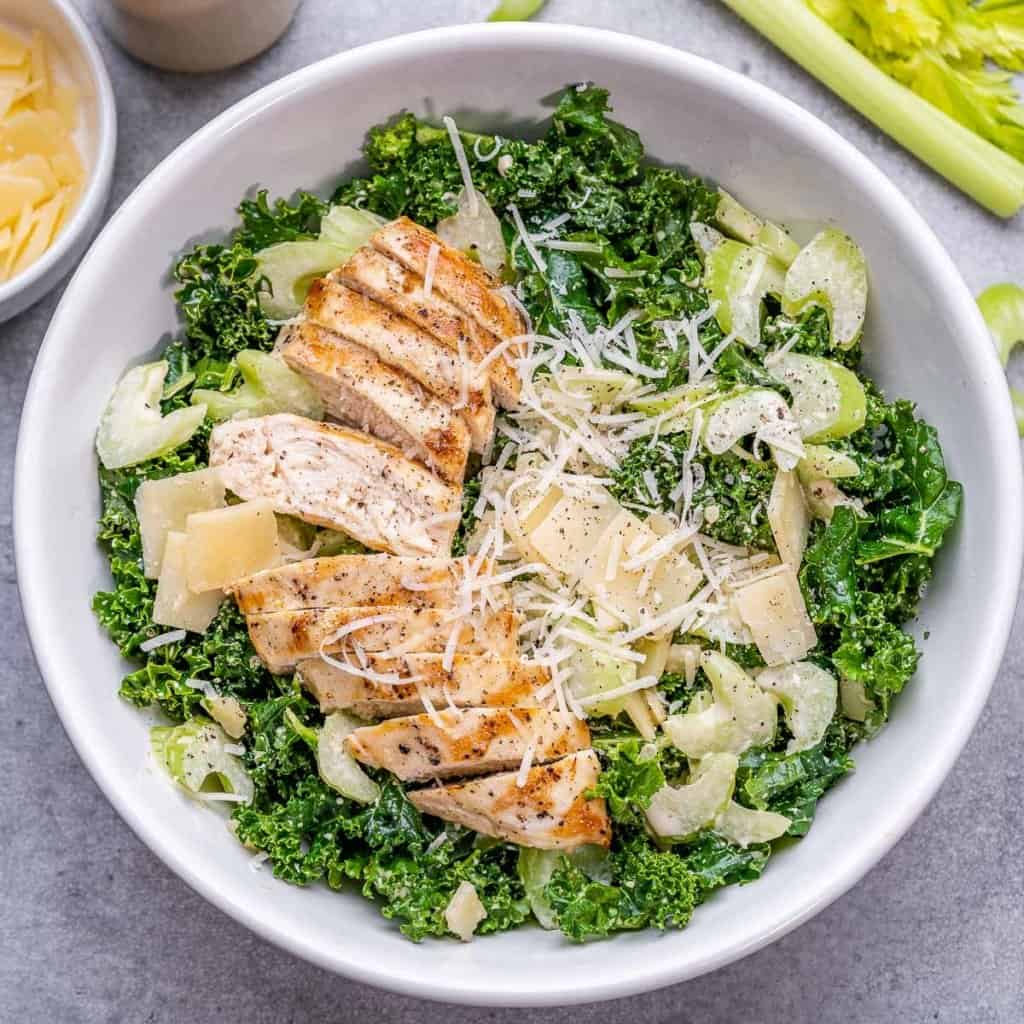 If you try a recipe and you like it, leave us some feedback in the comment section below, and don't forget to rate it! We would love it if you shared it with friends and family. Finally, please use our hashtag #healthyfitnessmeals on INSTAGRAM for a chance to be featured! FOLLOW Healthy Fitness Meals on FACEBOOK | INSTAGRAM | PINTEREST | TWITTER for all of our latest blog posts and recipes.