This easy keto cinnamon rolls recipe is the perfect option for an ooey-gooey breakfast or dessert. Gluten-free and made with a delicious filling made out of cinnamon and maple syrup, these low-carb cinnamon rolls are completed with a yummy cream cheese glaze.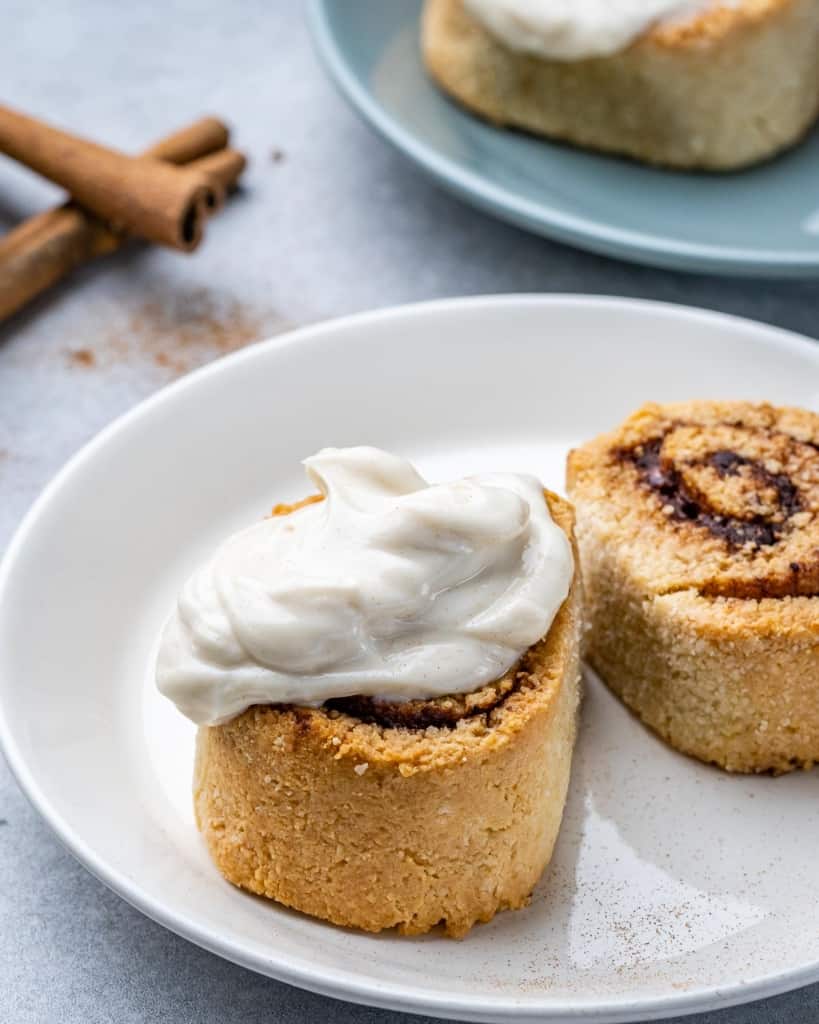 Who doesn't like cinnamon rolls? Warm, sweet, and baked to perfection, cinnamon rolls sit closest to my heart. Especially these. They make for a perfect guilt-free dessert for those who are counting carbs and are on a keto diet.
Completely guilt-free with that comforting cinnamon "sugar" flavor we all love, these healthier cinnamon rolls are so easy to make and come together within minutes.
why you will love this recipe
Keto: Low in net carbs and completely gluten-free, these healthy cinnamon rolls are the ultimate treat for you keto fanatics.
Delicious: Gooey, sweet, and filled with an appetizing cinnamon filling, these homemade cinnamon rolls are popular for a reason.
Easy: Super easy to make with just a handful of ingredients! With just a few simple steps, you'll have soft cinnamon rolls prepared in no time.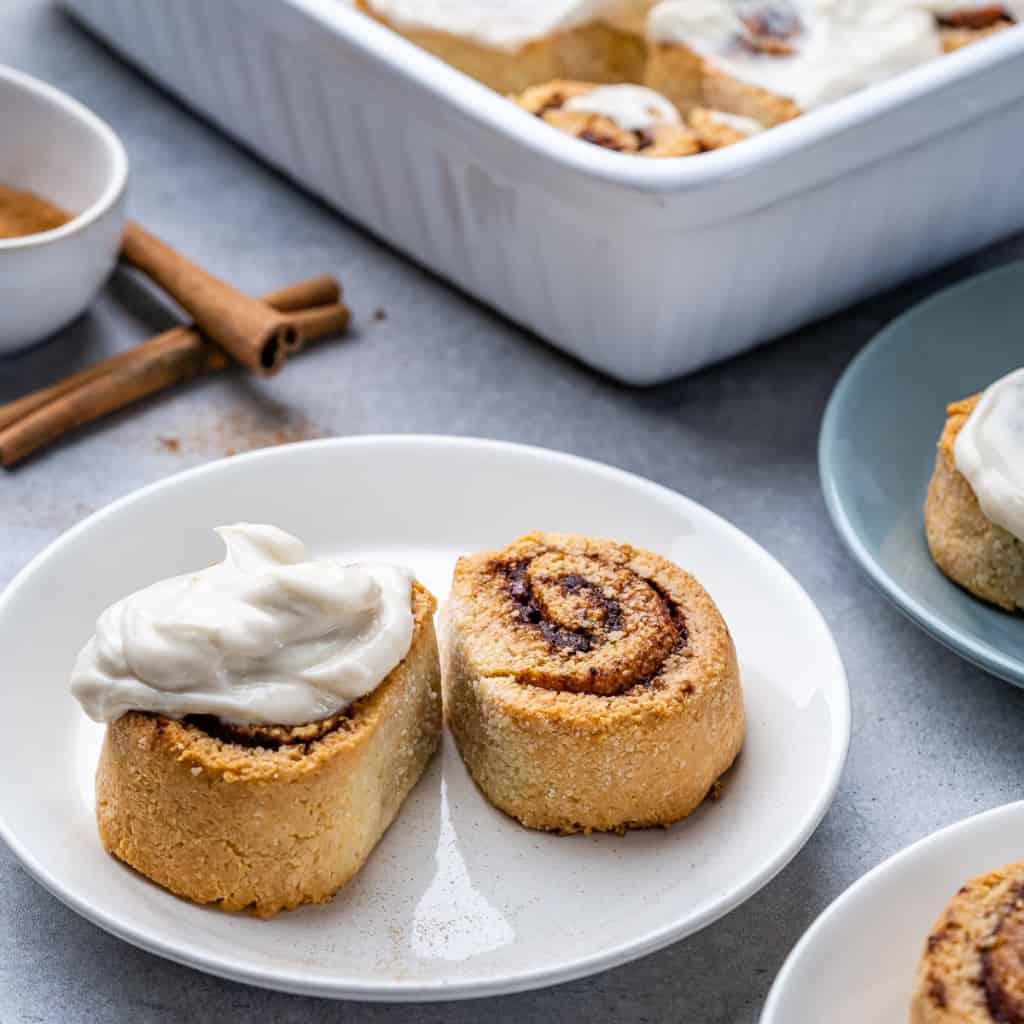 ingredients you will need easy keto cinnamon rolls
DRY:
almond flour
tapioca flour
baking soda
kosher salt
cinnamon
granulated stevia or erythritol
powdered erythritol

WET:
eggs
coconut oil
keto maple syrup
vanilla extract
cream cheese
milk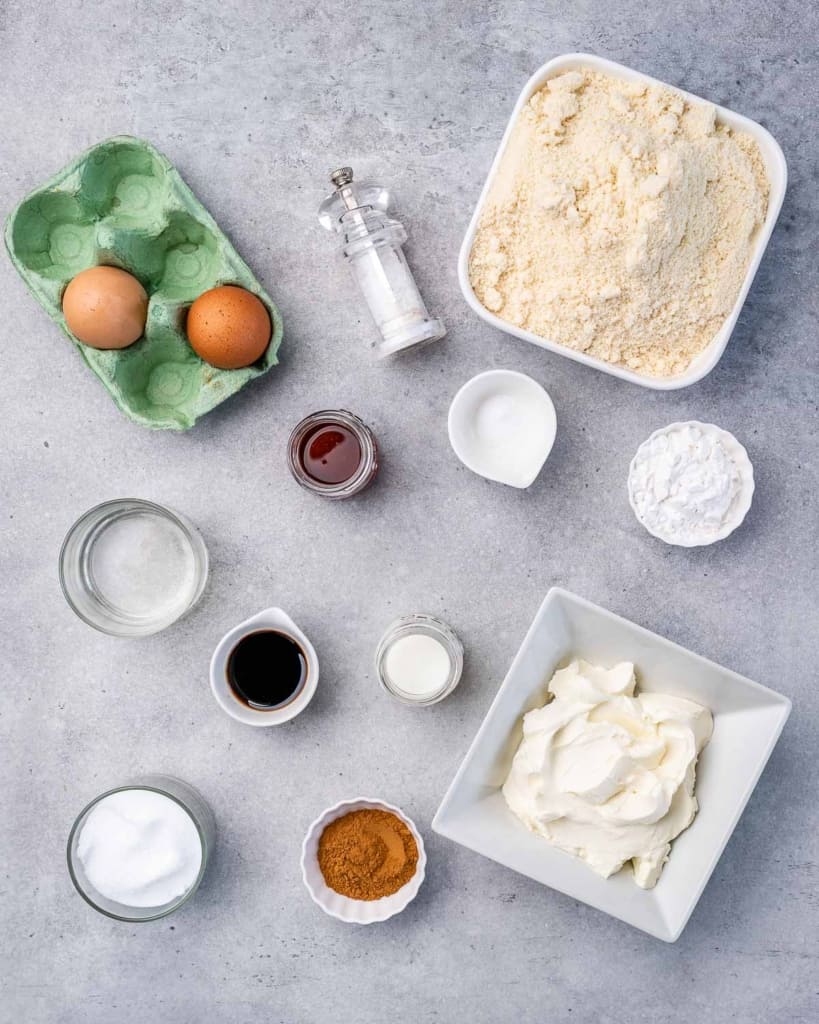 how to make keto cinnamon rolls from scratch
Preheat the oven to 350°Fahrenheit. Grease baking dish with cooking spray.
In a bowl, combine granulated sweetener and cinnamon.
To make the dough, mix the dry ingredients in one bowl and the wet ingredients in another.
Combine the wet and dry ingredients and mix until dough is formed.
Flour work surface with almond flour and roll the dough into an ½" thick rectangle.
Spread coconut oil over surface of the dough.
Evenly sprinkle the cinnamon and sugar mixture onto the oiled dough.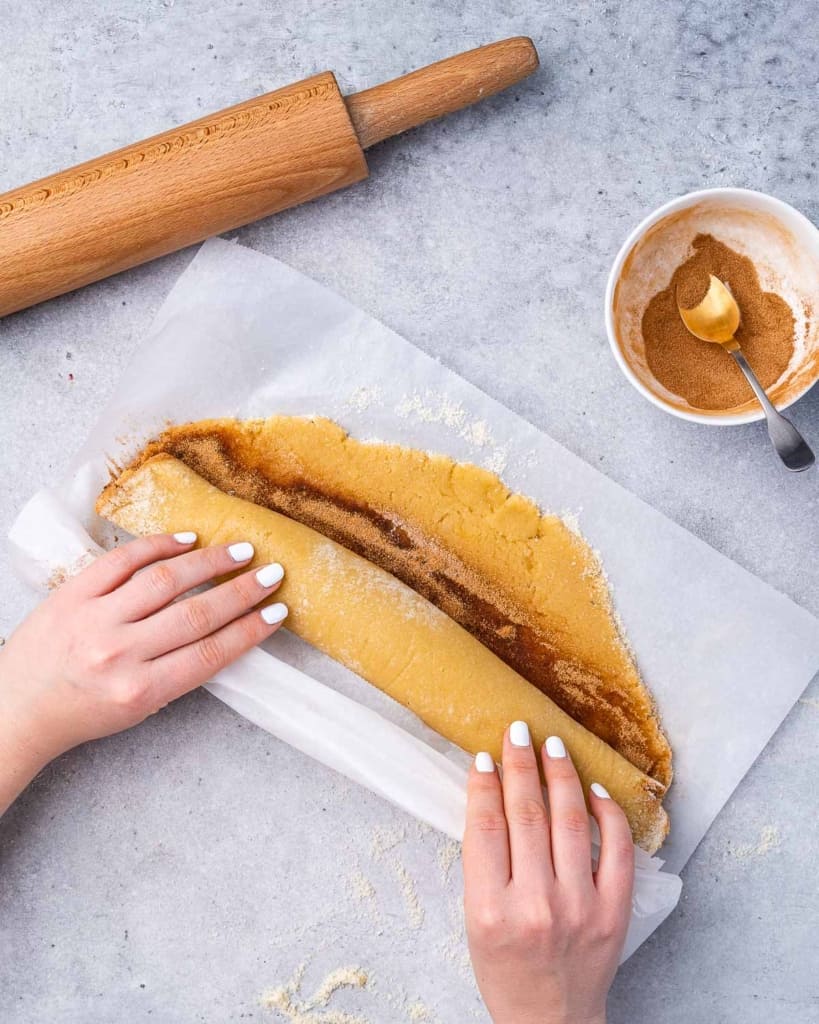 With parchment paper, slowly roll the dough into a tube. Slice into 12 rolls, then transfer to prepared baking dish.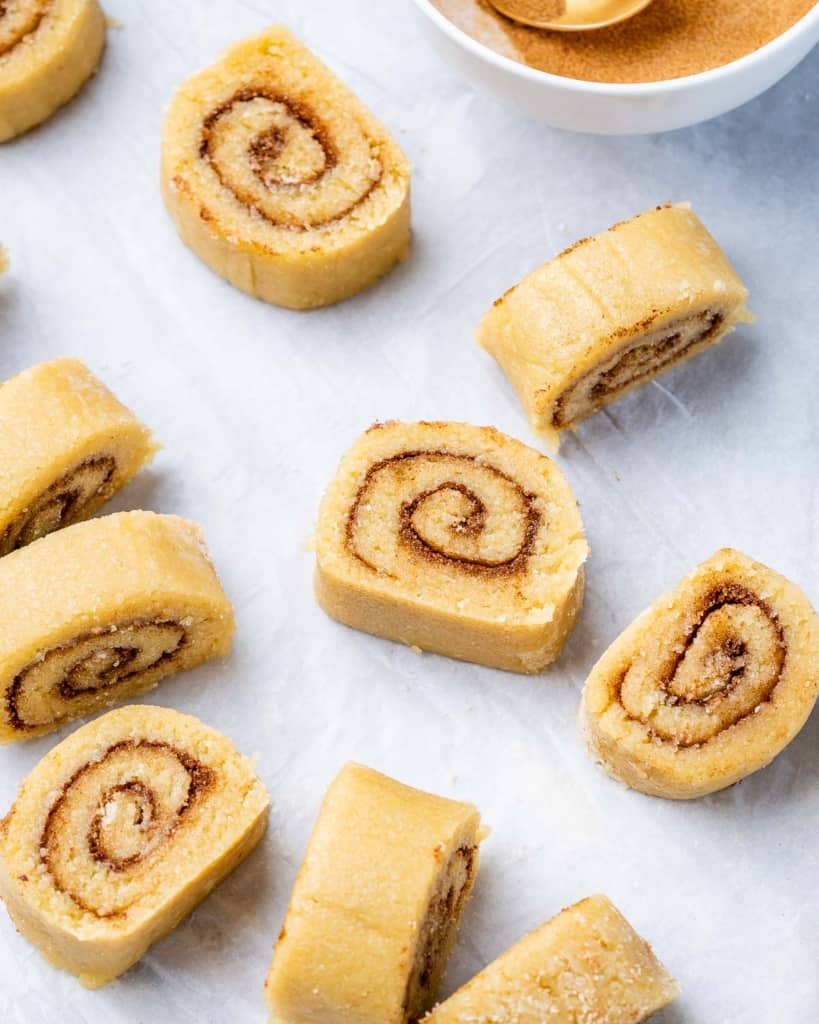 Bake for 20-25 minutes.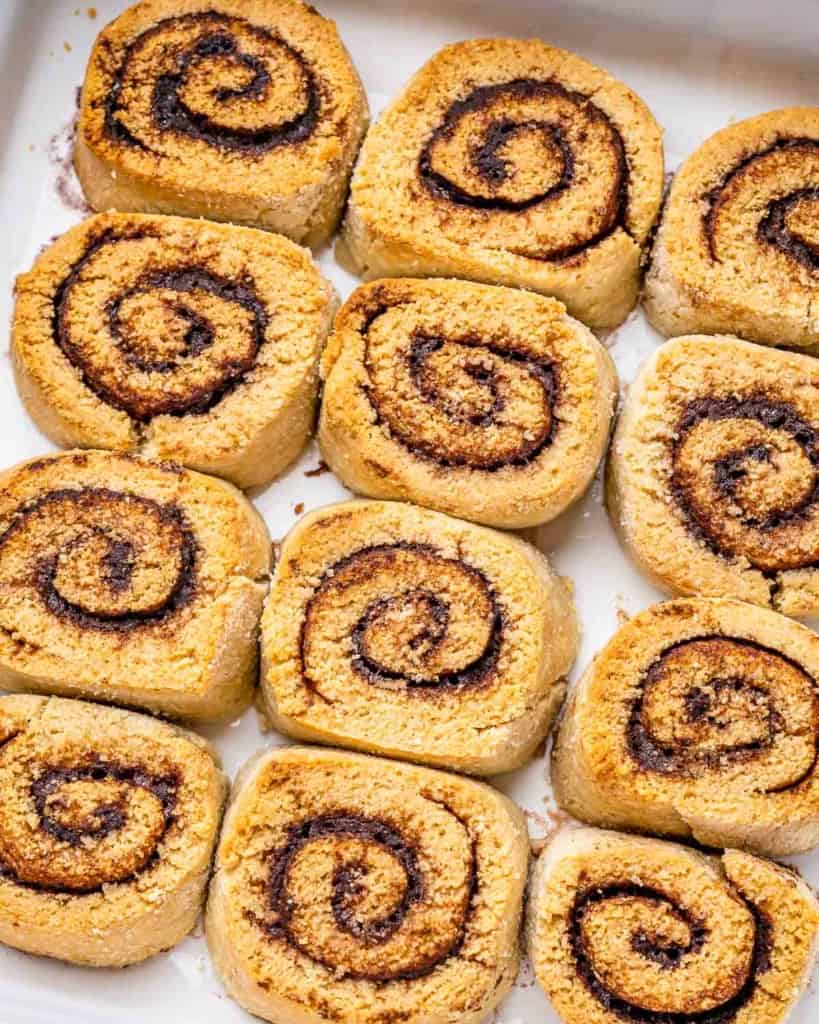 In the meantime, beat the cream cheese until smooth. Add the powdered sweetener, vanilla extract, and two tablespoons milk. Beat until creamy or desired consistency is met.
Once the cinnamon rolls are finished cooking, allow to cool and top with frosting.
Enjoy!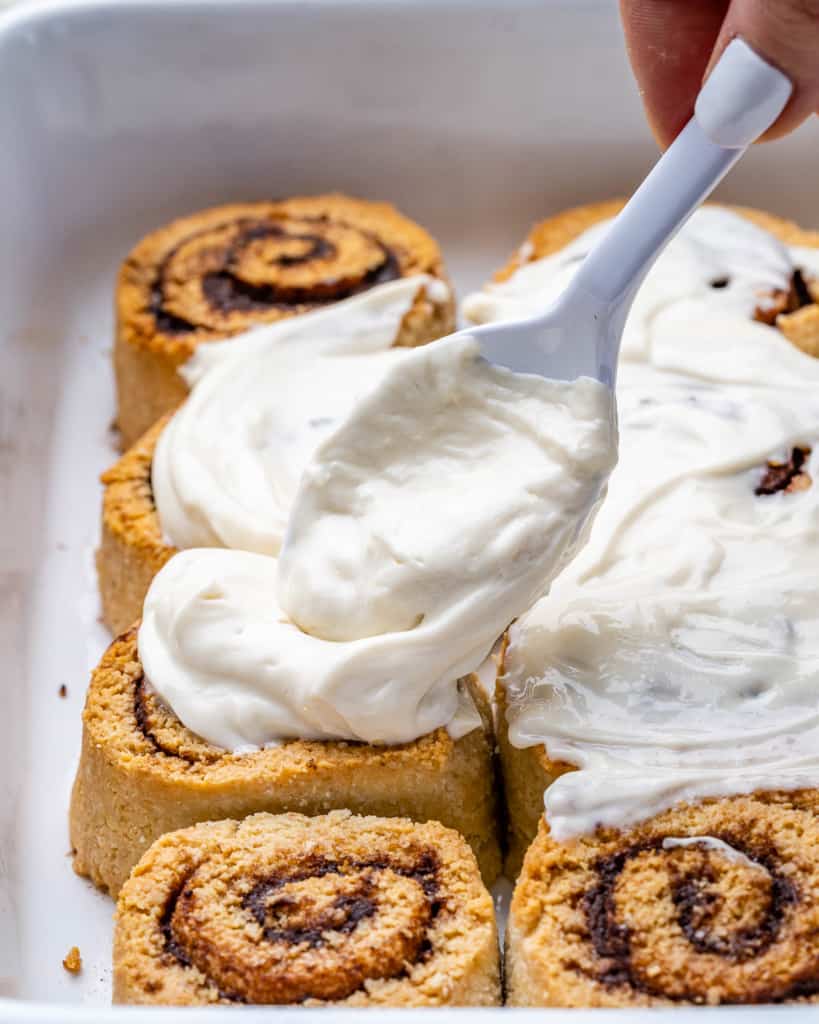 recipe notes and tips
Don't over-mix the dough. Over mixing the dough will affect how the cinnamon rolls bake.
If you don't have keto maple syrup, then you can use Lakanto Monkfruit Sweetener.
You can use either dairy or plant-based milk to thin the glaze.
Make sure the cream cheese is softened before beating with a mixer.
Store the leftovers in an airtight container in the refrigerator for up to four days.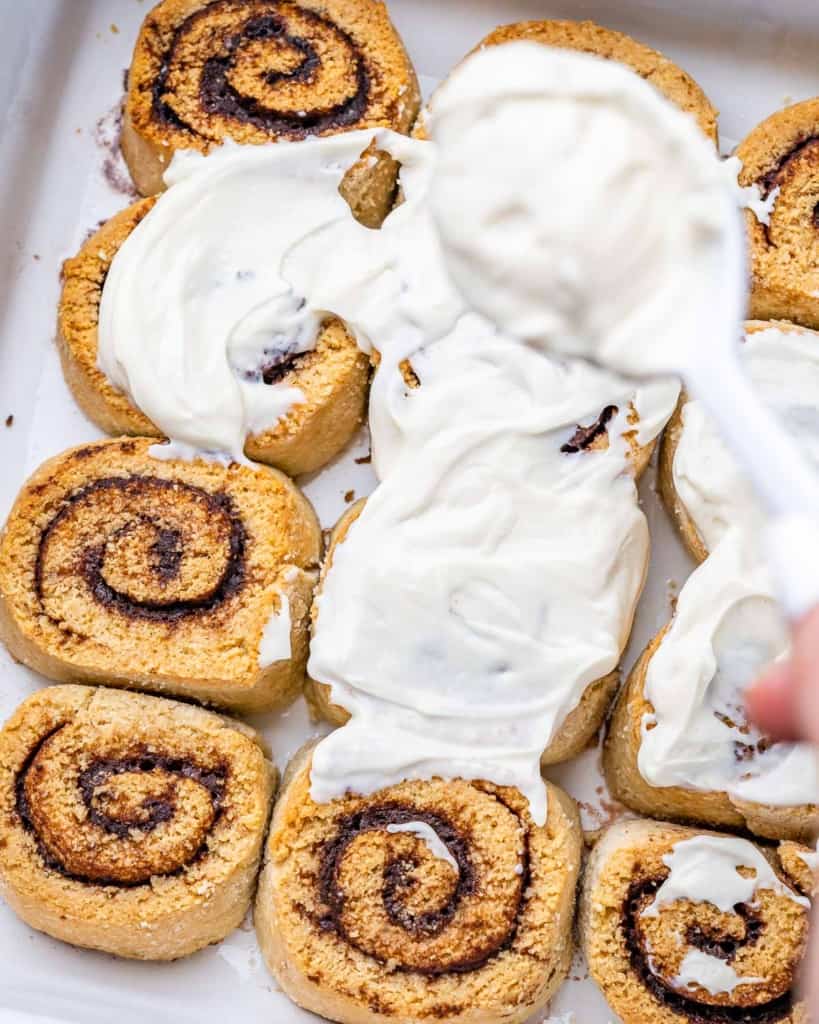 frequently asked questions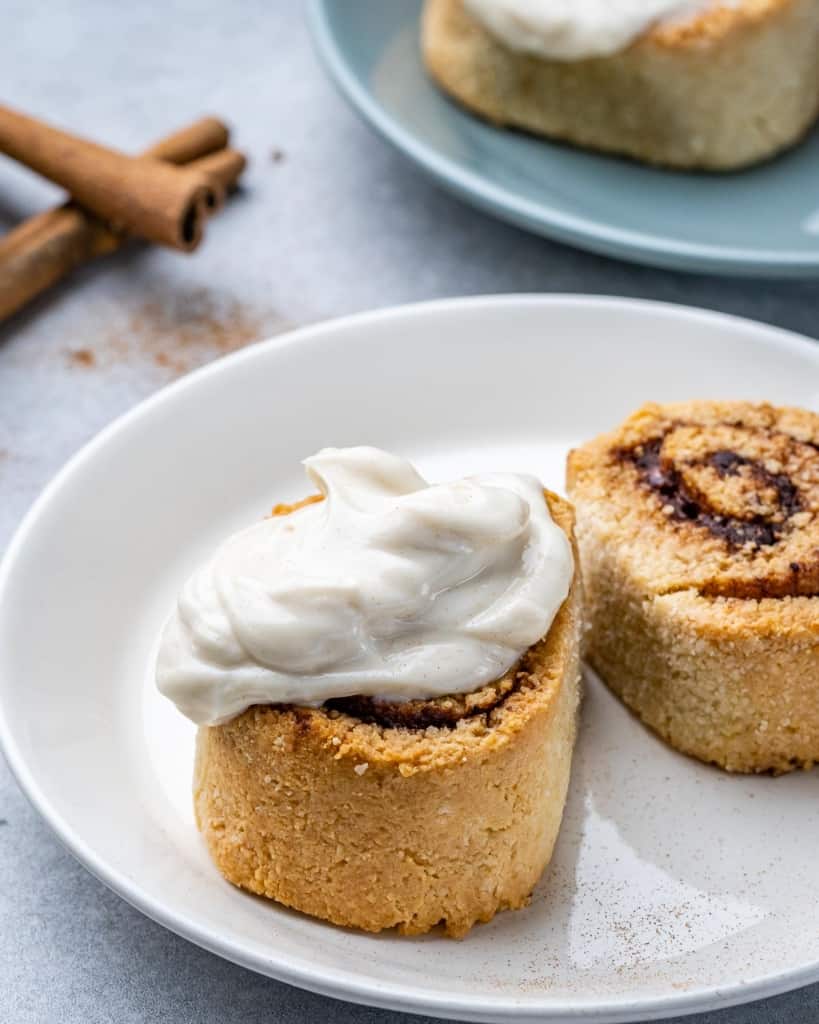 Other Recipes You'll Enjoy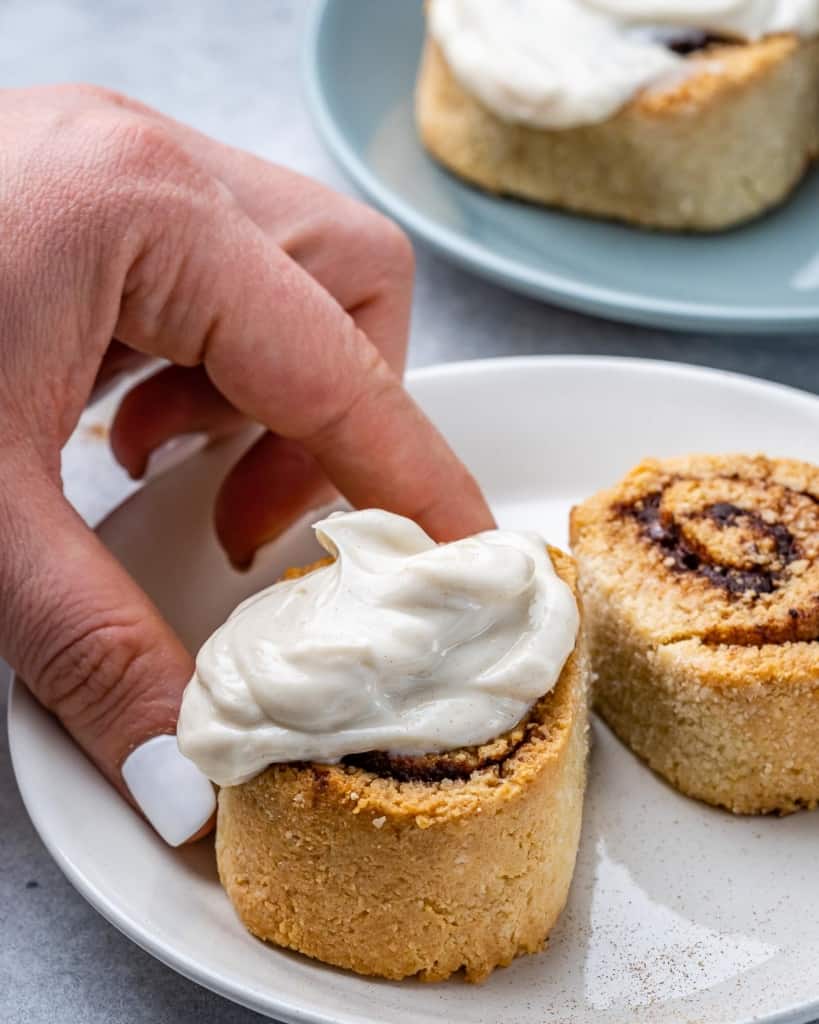 If you try a recipe and you like it, leave us some feedback in the comment section below, and don't forget to rate it! We would love it if you shared it with friends and family.
Finally, please use our hashtag #healthyfitnessmeals on INSTAGRAM for a chance to be featured! FOLLOW Healthy Fitness Meals on FACEBOOK | INSTAGRAM | PINTEREST | TWITTER for all of our latest blog posts and recipes